Padron is a must-have name in the cigar world. While they have many options, trying the 1964 is definitely a step you have to take. It's a favorite here at Cigars Haven, making this review of another Padron 1964 welcome to everyone here!
The company was founded in Miami in 1964 by José Padrón, hence name of the 1964 Anniversary Edition (released in 1994 to commemorate Padron's 30th anniversary). These cigars are so legendary that not only is Padron a fan-favorite, but Padron is a testament to how beautiful a cigar can be as well.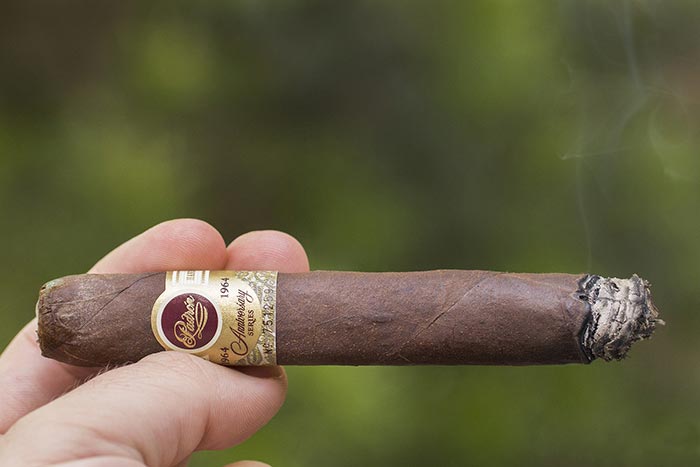 Here's Why We've Become Partial to the Maduro-Wrapped 1964:
The 1964 I smoked for this review was the maduro. My 1964's construction is typical Padron, being firm from the cap to the foot, which is always welcome. However, this is just the tip of the iceberg for the Padron 1964.
From the moment I cut and lit up I was impressed. The flavors were very present and bold, but not in a way that was overwhelming. Notes of coffee, mocha, and spice all blended together perfectly and was well balanced. A hit of spice on the retrohale was another surprising but welcome addition to the overall flavor profile.
On top of tasting great from the first light to the last puff, the burn was (dare I say it?) perfect. It was precise & even the whole time with no need to touch anything up. Plus, the excellent draw I experienced was the icing on the cake! From one puff to the next I began to realize why the Padron 1964 is so revered in the cigar world.
ADVERTISEMENT
Even if you only try it once, having a Padron 1964 cigar is essential for every cigar smoker. If you can afford it, this is an excellent daily smoke! It also makes for a great reward cigar on the days you deserve it. I was quickly able to see why so many say Padron has removed their desire for a real Cuban. The 1964 was an experience like no other, and something I greatly look forward to having again.